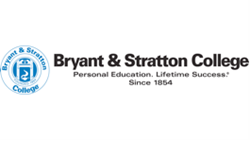 Milwaukee, WI (PRWEB) October 01, 2014
A cursory search of the internet paints a startling picture of the current landscape of the American workforce: Two thirds of U.S. hiring managers say the recent college graduates are underprepared to fill entry-level positions. Fifty percent of U.S. employers experience difficulty filling mission-critical positions within their organizations. Over thirty-five percent of millenials are unemployed.
This research indicates that finding top talent has been a persistent problem for employers and the skills gap seems to be widening, contributing to unemployment and stifling workforce expansion efforts. To help strengthen the connections between educators and employers to build stronger collaboration along the college to career continuum, Bryant & Stratton College today announced their second annual Employability Summit, which will tackle the theme Bridging the Skills Gap, will take place on October 29 from 1 p.m. to 2:30 p.m. CT.
The Bridging the Skills Gap event will feature a panel of hiring and human resources experts from CareerBuilder, ManpowerGroup, HR Policy Foundation and Mainstreet. In addition to giving attendees a detailed picture of the current skills gap that exists in the United States, the speakers will also offer strategies to:


Articulate the skills employers are looking for from job seekers;
Increase collaboration between educators and employers;
Identify and address contributors to the skills gap, and;
Build the workforce of tomorrow.
As employers create jobs, they need to challenge themselves to staff for the future, said Rosemary Haefner, VP of Human Resources at CareerBuilder. For job seekers, this means the roles that they aspired to fill are evolving, and they must be willing to invest in their own development over the lifetime of their careers on order to best position themselves for professional success.
The event will be live streamed for free on October 29 from the Bryant & Stratton College campus in Milwaukee, Wisconsin between 1 p.m. and 2:30 p.m. CT. Those interested in joining online can register at http://www.bryantstratton.edu/employability-summit. A recorded version of the event will be available for download after the event.
For 160 years, the primary focus of Bryant & Stratton College has been to help students develop the knowledge, skills, and abilities that employers want so graduates can enter the workforce with the competitive advantage of proven performance in their field.
Bryant & Stratton College believes that in order to have a more employable workforce, education has to be relevant, practical and taught in a way that makes the connection between classroom learning and real-world application, said Beth Tarquino, Chief Academic Officer.
By bringing together employers and educators to address this complex problem, the College plans to build more meaningful progressions between the students of today to the workforce of tomorrow. To learn more about Bryant & Stratton College and its Employability Program, go to http://www.bryantstratton.edu.
About Bryant & Stratton College

Bryant & Stratton College is a private career college that provides career relevant education with a focus on employability and student success in a personalized environment. The College is regionally accredited by the Middle States Commission on Higher Education, which is an institutional accrediting agency recognized by the U.S. Secretary of Education, and the Council for Higher Education Accreditation. Bryant & Stratton College has campus locations in New York, Ohio, Virginia and Wisconsin, as well as an Online Education division, and a Professional Skill Center. For 160 years, Bryant & Stratton College has offered students access to career relevant education leading to bachelors degrees, associates degrees and professional certificates in the fields of business, criminal justice, design, financial services, healthcare, hospitality, human resources, paralegal studies and information technology. For more information about our graduation rates, the median debt of students who completed the program and other important information, please visit http://www.bryantstratton.edu/disclosures. General information can also be found on the Colleges website at http://www.bryantstratton.edu.